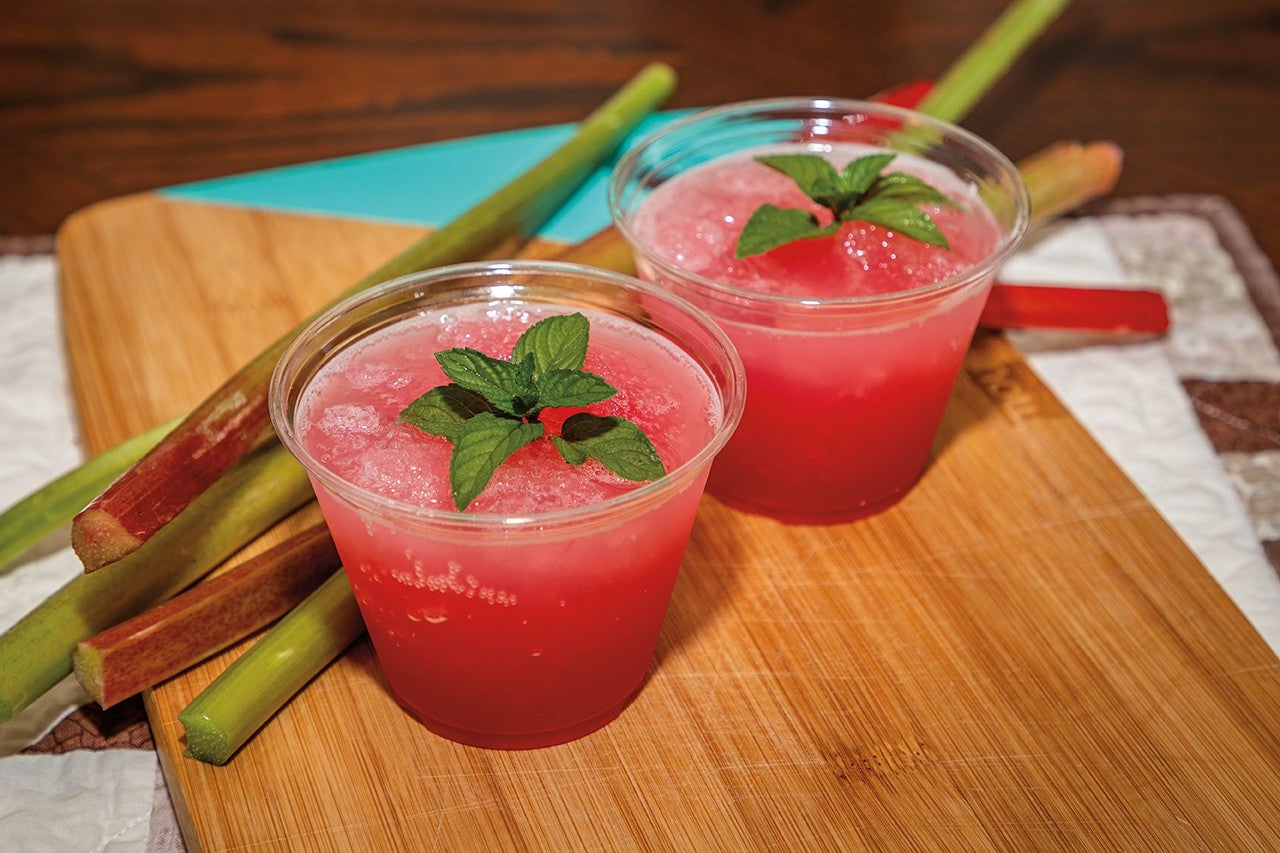 Instructions
Rhubarb is in abundant supply at Geinert Gardens. Thousands of pounds of rhubarb have been delivered to area wineries already this year by Joanne and her crew. One of her family's favorite recipes is rhubarb slush, a delightful, refreshing drink that is pretty in pink to boot! In the summer, Edgeley's FFA members pick rhubarb that the Geinerts donate. The students clean and freeze it until spring, when Joanne thaws it out to make her famous rhubarb slush for thirsty prom-goers.
"I make four pails of it, and it's gone in no time," Joanne says.
    12    cups rhubarb
    9    cups water
    2    cups sugar
    1    (6 oz.) can frozen lemonade
    1    (3 oz.) package raspberry gelatin

Boil rhubarb and water for 30 minutes and drain through a sieve, discarding pulp. Reheat (important to dissolve gelatin) and add sugar, lemonade and gelatin. Stir until dissolved and freeze. To serve, put 2/3 cup frozen slush in a glass and top with 1/3 cup Fresca or 7-Up.
---
JOANNE'S NOTES: This is our family's favorite summertime party punch! Sometimes, I make one pail for kids and another with a pint of apricot brandy for adults.
Cally Peterson is editor of North Dakota Living. She can be reached at cpeterson@ndarec.com.