Guest Editorial: Explore North Dakota this summer! May 2022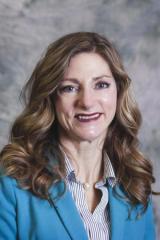 Who's ready for the summer travel season? North Dakota experiences across the state are as diverse as our terrain and offer entertainment and recreation for all ages, interests and budgets.

Research shows that 90% of Americans are planning to travel. Despite higher gas prices, North Dakota is well-positioned to attract visitors this spring, summer and fall.

Our affordable, uncrowded adventures make us the ideal destination when budgets are tight, but enthusiasm is high. More than 95% of travelers will include a road trip in their travels, and we do "road trips" well! I hope you have paged through the 2022 travel guide you received with your March or April issue. The guide includes new destinations, easy-to-read listings and fresh itineraries to make planning your road trips super easy.

Music is synonymous with good times and sets the tone for leisurely weekends and date nights. Check out the story in this issue on the growing number of music festivals found across the state, offering the perfect beat to keep you moving.

Also, read how you can "cowboy up" at one of the over 20 rodeos planned for this season. Sunscreen is highly recommended. Boots and hats are optional.

Be sure to check out the many food trucks and outdoor concessions offering unique local foods crafted by artisans who believe food should be both flavorful and fun!

Keeping your vacation dollars in the state supports the 3,000 local enterprises that depend on visitors to sustain their business. These businesses are vital to local economies and provide the experiences that help attract and retain new workers needed across North Dakota.

If you are looking for more options, go to www.NDTourism.com and search for events or activities by region, interest or date. Pack it all in – now's the time to plan some great adventures, make memories and "Be Legendary!"

Sara Otte Coleman is tourism director with the N.D. Department of Commerce.