Eating with intention, nourishing self-care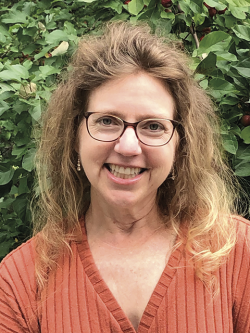 When my son was 4 years old and we were sharing a snack at the kitchen table, he looked up at me with his curious green eyes and asked, "What's the name of this, Mommy?" to which I replied, "Almond Joy." A big grin spread across his face as he exclaimed, "You eat the almond, I'll eat the JOY!"

Food brings feelings and meaning to our lives, some of which include joy, satisfaction, comfort and connection with culture. Although society tries to assign food moral qualities of "good" or "bad," food itself is neutral.

What if, instead, we viewed eating through a nurturing lens? When we give unconditional permission to reject the diet mentality, we make peace with food, and realize there are no superior or inferior foods.
 
Food is more than nutrients
Take a moment to recall a pleasant food memory that sparks an inner smile. Perhaps it is potlucks at church, family celebrations or a shared snack with a loved one. When you pause to reflect, absorb the shared meaning created when in company of dining with another. This relationship is an invisible nutrient that provides lasting fuel to our heart space.

What makes this memory special is a mindful presence – taking time to be aware in the moment without judgment, simply enjoying the full sensory experience of eating in kind company. It invites you to observe colors, textures, aromas, sounds of cooking and tastes.
Discovering the satisfaction factor with eating offers subjective differences with each eating experience, supporting its ability to nurture. Food is meant to be shared, and eating is one of life's simple pleasures.
 
Food as compassionate care
April is "Take Care" month in North Dakota Living. What better occasion to practice caring for oneself with reflections about how we choose to nourish our time, body, spirit and mind. While food can support health goals, it often provides so much more for the human experience, including an opportunity to practice self-caring behaviors and connection with others.

As a framework for self-care, it's important to ask a few questions:
• What does it mean to nourish myself?
• What do I need in this moment to satisfy?

It can begin with what we choose to eat, for mood follows food. Food is fuel, offering energy to the moment. While nutrition is a science, eating behavior is an art.

Personalize and prioritize your relationship with eating. Combining "what to eat" with "how" is an individual choice that can support one's physical and emotional health, offering sustenance for the moment and beyond.

When we drop the rules around food and view it as a chance to care for our whole self, we are eating with intention. When we invite others to join in social company and reflect upon the many ways food has been a stable foundation throughout our lives, we gain the invisible nutrients that help us nourish and flourish.

Eating is one daily ritual in which we can pause and fully experience as self-care.

May you eat with intention, and view it as a "nurture-for-the-now moment" that adds up to a lifetime of memories.

Sondra Gudmundson, MS, RD, LD, CDCES, is a nutrition therapist, compassionate educator and intuitive eating counselor with three decades of health care experience supporting people in developing a healthier relationship to food and self. She can be reached at sondra.gudmundson@gmail.com.
Nourishing our bodies and souls
Two recipes – one for nutritionally dense convenience, one for comfort. Both taking care of our bodies and souls.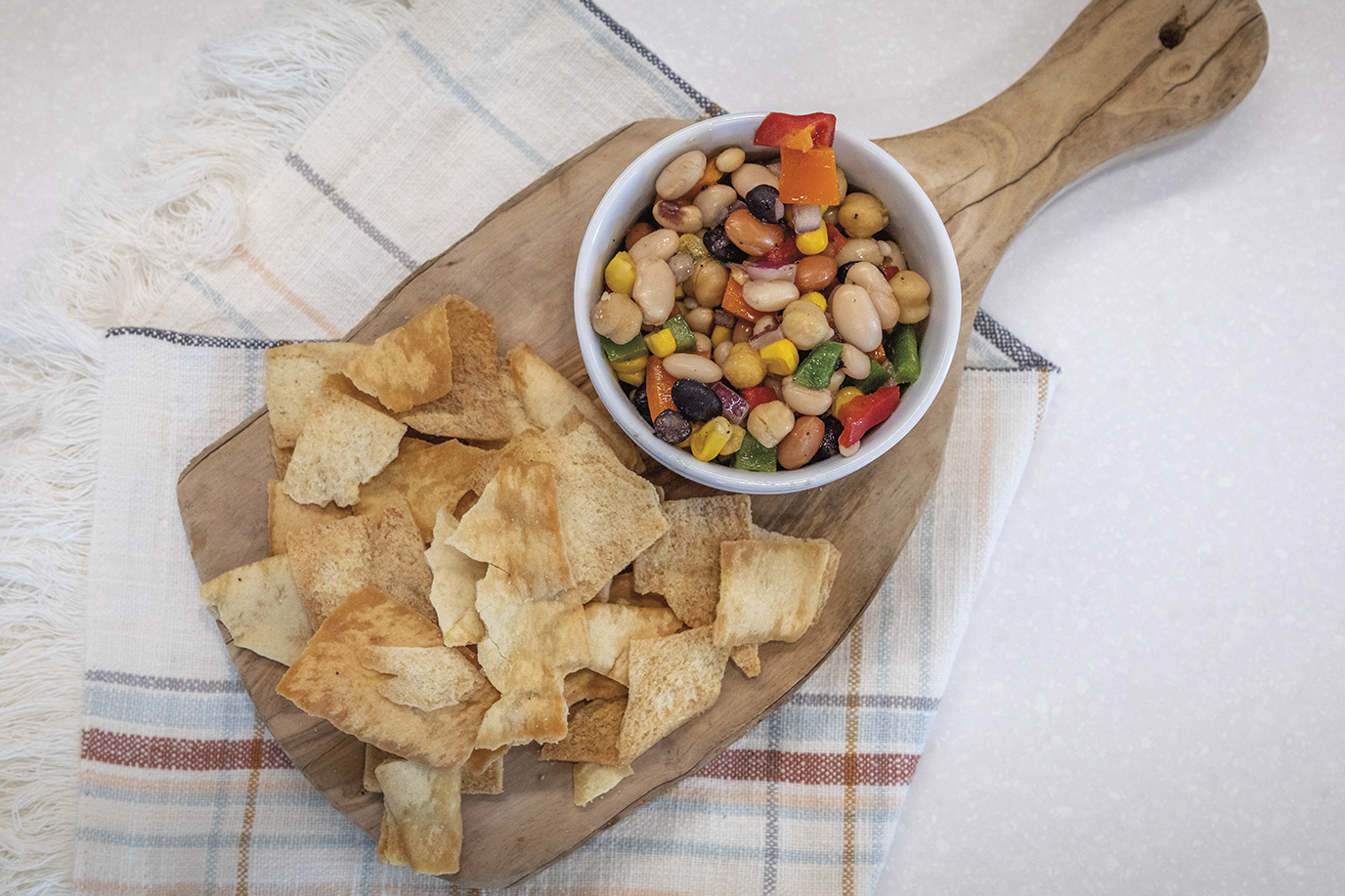 Description
DRESSING:
 1/3    cup olive oil
   ¾    cup apple cider vinegar
    1    tsp. black pepper
   ¼    tsp. garlic powder
   ½    cup sugar

CAVIAR:
    1    can garbanzo beans/chickpeas
    1    can pinto beans
    1    can black beans
    1    can great northern beans
    1    can black-eyed peas
    3    bell peppers of varying colors
    1    small red onion
        Jalapeño pepper, optional
Instructions
In a small saucepan, bring dressing ingredients to a boil and cool. Drain and rinse beans. Remove seeds from bell peppers and jalapeño, if using, and chop peppers and onion into a small dice. In a large bowl, combine beans and veggies and toss with cooled dressing. Cover and allow to set in the fridge for 24 to 48 hours before serving. Stir before enjoying and serve with tortilla or pita chips as an appetizer, as an accompaniment or anytime snack (without chips is just as tasty!). Keeps well refrigerated up to 14 days.
Source
Recipe by North Dakota Living test kitchen
Description
    1    cup buttermilk
    1    package instant banana cream pudding
    8    oz. carton Cool Whip, thawed
  15    oz. can mandarin oranges, drained
  20    oz. can pineapple tidbits, drained, or crushed
   ½    package Fudge Stripes cookies, coarsely broken
Instructions
Whisk together buttermilk and instant pudding. Fold in Cool Whip. Gradually add mandarin oranges, pineapple and cookies. Refrigerate for 6 hours. Mix in cookies just before serving. Top with more cookies, if desired.
Notes
TIP: Make buttermilk by combining 1 T. lemon juice with 1 cup milk, stir and let set for 5 minutes.
Source
Recipe by North Dakota Living test kitchen