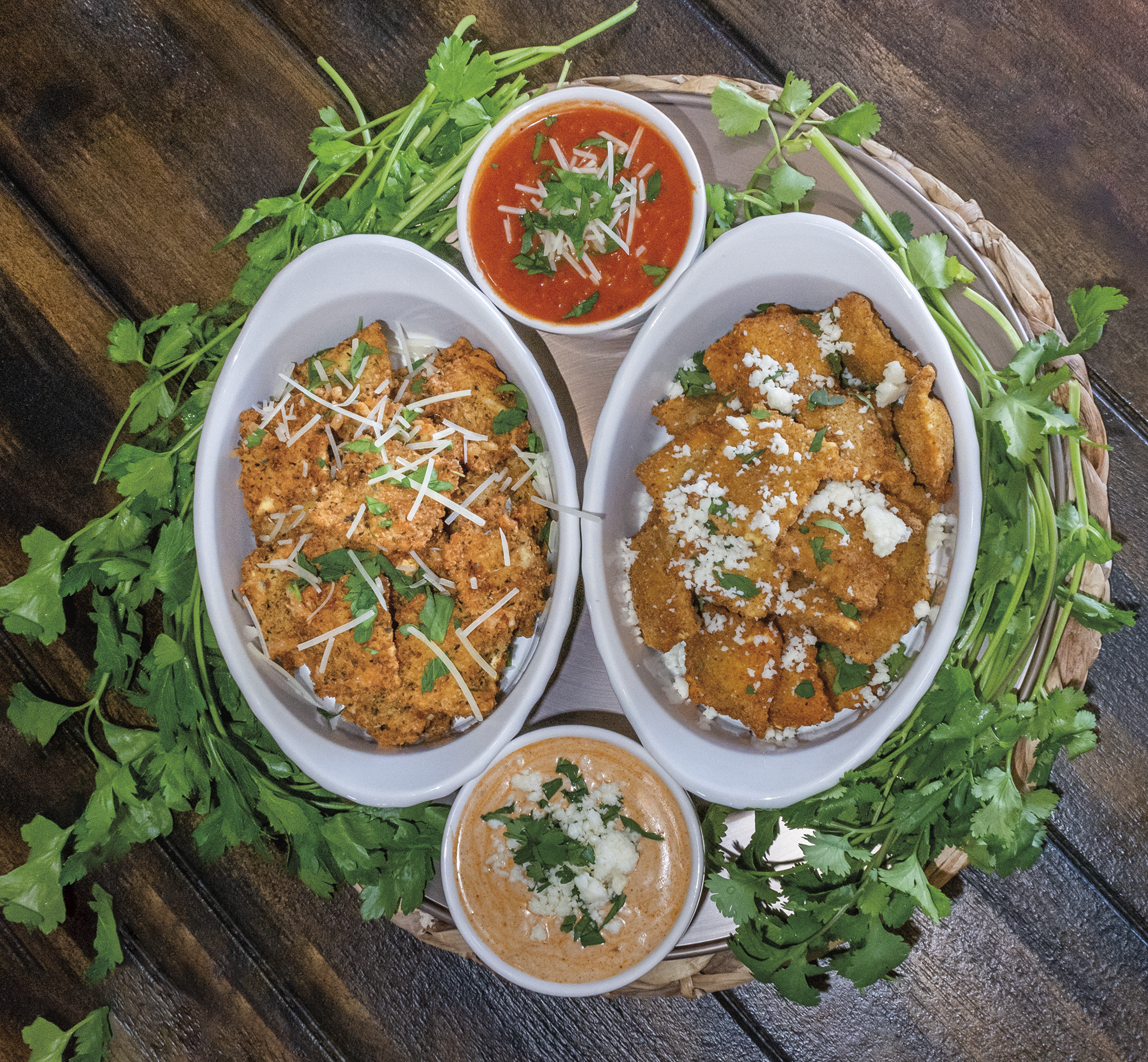 Notes
2    large eggs, beaten
3    T. buttermilk
¾   cup breadcrumbs
½   envelope taco seasoning
1    9-oz. package fresh, or frozen and thawed, beef ravioli
      Oil, for frying
¼   cup enchilada sauce
¼   cup sour cream
      Fresh cilantro, Monterrey Jack or cotija cheese, jalapeños, for serving, optional

In a bowl, whisk eggs and buttermilk. Mix breadcrumbs and taco seasoning in separate bowl. Dip ravioli in egg mixture, then breadcrumb mixture.

Heat ½-inch of oil in pot to 375 degrees. Fry ravioli a few at a time, until golden brown, 1-2 minutes on each side. Drain on paper towels. For sauce, heat enchilada sauce, then stir in sour cream and 2 tsp. taco seasoning. Sprinkle with cilantro, cheese and jalapeños, if desired.
Source
Recipe adapted by North Dakota Living test kitchen